LED Solar Light Outdoor
Our LED Solar Light Outdoor can work for more than 15 rainy days without manual interruption, which is very different from ordinary solar lights or traditional street lamps. Our solar street lights are developed not only with high standards in product quality, but also equipped with intelligent monitoring and control system, which can monitor the local weather in real time, and then intelligently adjust the discharge power to prolong the working time. All our solar street lamps work automatically and does not need any wiring. The fixture can be mounted at any place where there is no AC power input but with just sunlight.
What are the advantages of Solar Powered LED Lights?
1. Renewable energy
LED solar street lights uses renewable energy rather than carbon-emitting fossil fuels, which is more attractive for government procurement that wants or takes the initiative to be more sustainable. Because there is no need for trenching and wiring, solar outdoor lighting also avoids environmental damage during installation and maintenance.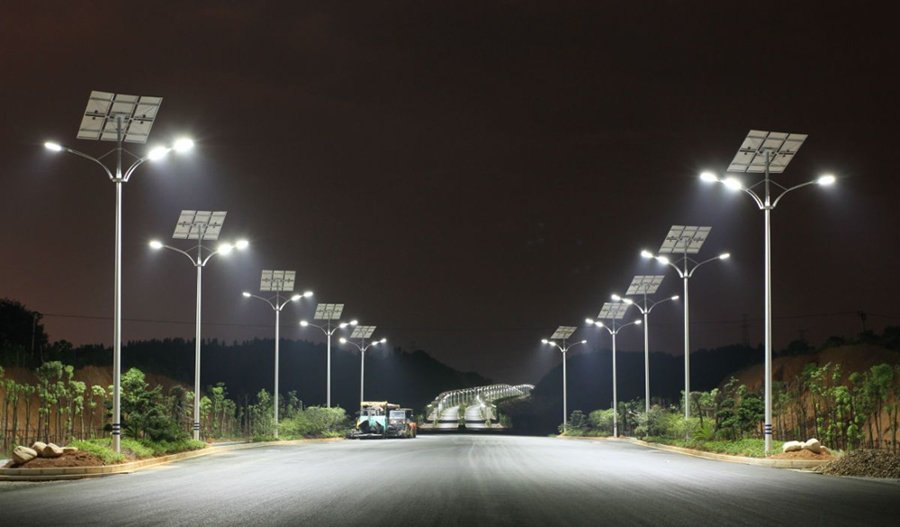 2. Reduce energy consumption
Compared with traditional grid lighting, the cost of installing and maintaining off-grid solar powered lighting solutions is more economical and the impact on the environment is much smaller.
3. Low-cost
Solar energy has become very popular since people began to use solar energy 10 years ago. The cost of this kind of energy has been greatly reduced over the years.
4. Save electricity cost
Both large and small companies know the benefits of using solar street lights. First of all, you can save operating costs because electricity may increase your business costs.
5. Reduce carbon emissions
The use of solar energy helps to protect the environment, in other words, it can reduce the pollution caused by chemicals and other pollutants, so using solar energy is equivalent to protecting the earth's atmosphere.
6. Strong return on investment
Using solar energy is also a huge return on investment. You can not only save money, but also government incentives can create good investment opportunities for your business in the future.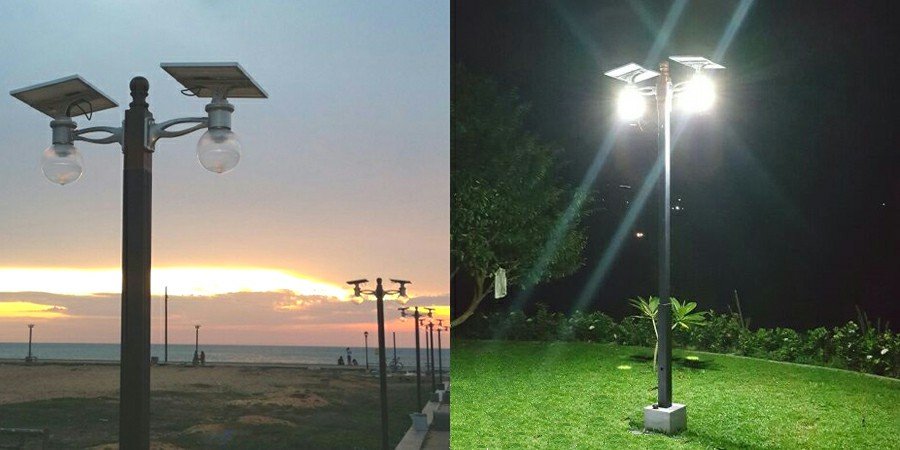 7. A wide range of applications
Main roads, small streets, courtyards, homes, schools, hospitals and park, etc, it can be installed wherever there is sunlight.
8. Solar lamp is a necessity for some countries
Especially in more remote areas, it is not convenient to wiring, so it is especially suitable to use LED solar light outdoor.
Get in Touch with us
Still have Questions
Our Headquarters
Work Time :
9:00-18:00(Beijing time)
Business Phone :
+86-755-23206659(Working time)
Factory Address :
B802-124, Plant 1, Tianan Digital Innovation Park, No. 524 Qinglin Road, Longgang District, Shenzhen, 518000, China