LED Flood Light
LED flood lights are lights that are highly powered and can be used to light large areas. The common functionality of LED floodlights is a wide angle of light for covering large areas. From the lighting of large stadiums and parks to lighting up your own lawn, flood lights are very helpful.
After years of experience in application, we constantly update product configuration. Wide power range covering from 30w to 1000w and even more. Multiple lens design makes the lighting beam angle cover from 25° to 150°. Refined optical design greatly improves lighting utilization rate in various applications thus reduces light waste and optimizes illumination effect at the same time. The continuous improvement of details bring the lamp into various application fields, such as gardens, courtyard, walls, aisles, billboard, outdoor parking lots, badminton court, tennis court, basketball court, soccer field, stadium, etc.
What are the advantages of LED Flood Light?
Lighting Performance:
Due to the multi-chip design, LED Flood Light provides even and uniform light output but not just a bright spot under the fixture. With lens design the light can be delivered to the target object or area with less light loss. High efficiency of about 130-150 lm/w to bring enough brightness to the field. In many cases it can be used as LED area lighting or LED sports lights.
Eco-friendly:
These lamps are made without mercury or lead, so LED lamps are more environmentally friendly than all forms of HID bulbs (metal halide / HPS/, etc.).
Long Lifespan:
The functional life of LED lamps (usually more than 50,000 hours) can be significantly longer than HID lights. You don't need to change bulbs regularly and it does not need much maintenance, so the long-term cost of LED floodlights is much cheaper than traditional lights.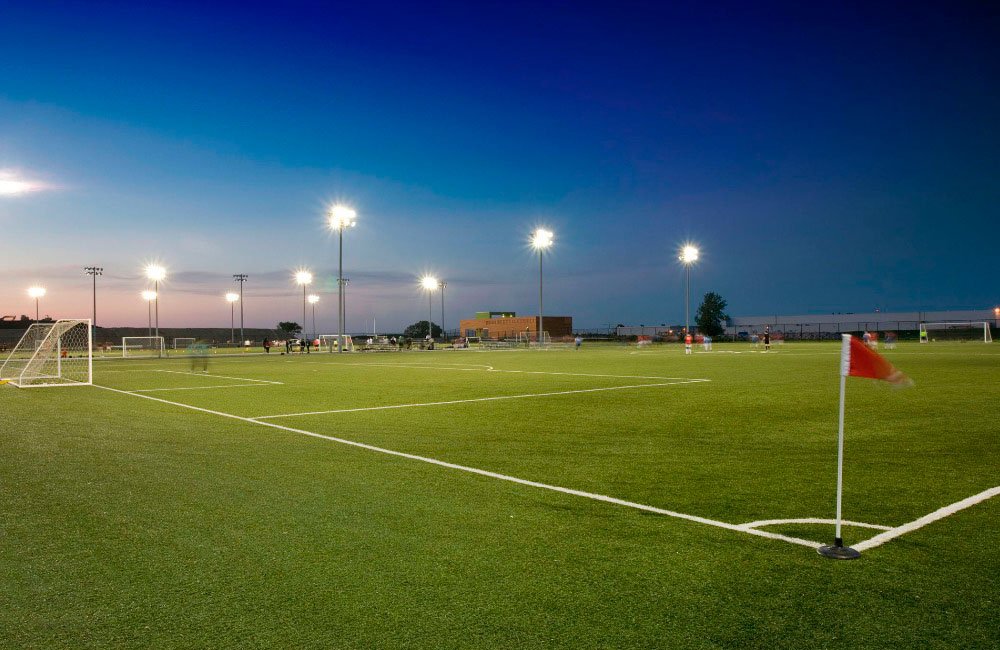 Energy savings:
The best part about using LED flood lights is that they are energy efficient, with savings of about 80% comparing with traditional flood lights.
Easy Installation:
The fixture can be mounted by brackets on wall/ground/bracket/pole
Get in Touch with us
Still have Questions
Our Headquarters
Work Time :
9:00-18:00(Beijing time)
Business Phone :
+86-755-23206659(Working time)
Factory Address :
B802-124, Plant 1, Tianan Digital Innovation Park, No. 524 Qinglin Road, Longgang District, Shenzhen, 518000, China